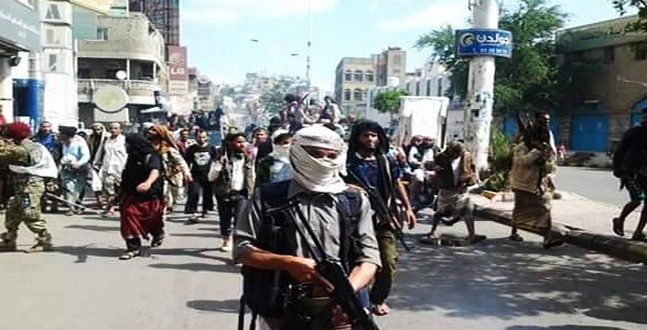 Sources said that clashes between the Islah militia and  citizens of Erakin area in Al-Wadi district north of Marib governorate renewed again.
The sources pointed out that the clashes renewed after the failure of mediation efforts, which resorted to the Islah militia to stop the clashes.
The death toll in the clashes in the Valley Directorate in Marib province between Islah militia and citizens reached to 12 people.
In the past two days, Islah militia has killed six civilians and wounded others, including women from the Erakin area.