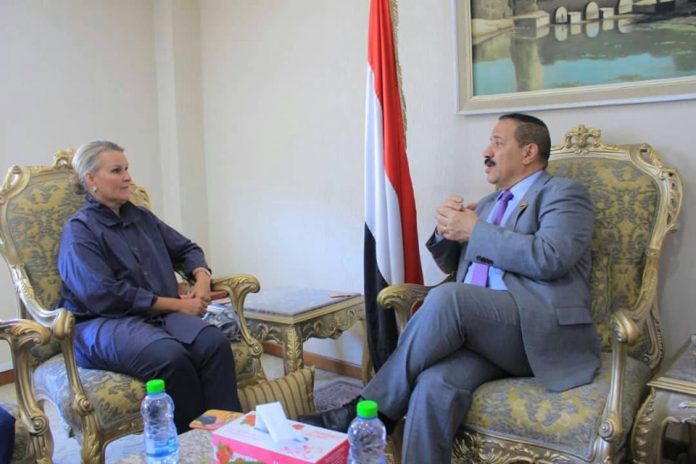 Al- Thawra Net
Foreign Minister of Yemen, Hisham Sharaf Abdullah, has discussed with UN Resident Coordinator Lise Grande on the joint work mechanism between the ministry and the offices of UN organisations, programs and agencies working in Yemen.
In the meeting, Foreign Minister praised the significant humanitarian role played by the United Nations to alleviate the humanitarian disaster caused by the coalition of aggression.
He stressed on the importance to double the efforts to reduce the human suffering witnesses by the Yemeni people and not only to provide recent assistance , noting that "so long as the aggression and siege resumes and the economic war escalates, the humanitarian situation will get worse."
Minister Sharaf said that "the continuation of deliberate and irresponsible actions to stop the entry of loaded ships with oil derivatives, food and goods to the Hodeidah port is unacceptable and doesn't match with the trend of de-escalation and the atmosphere of peace."
He noted that the ongoing closure of Sana'a International Airport for patients, students, businessmen and others, as well as the hindering of the entry of spare parts for communications equipment, reflect the crimes of the invaders.