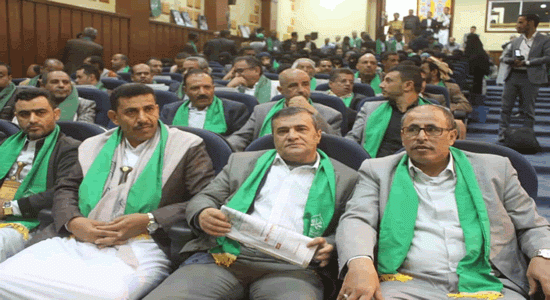 Al-Thawra Net
Information Minister Daifallah al-Shami had on Monday stressed the importance of celebrating the anniversary of birth of the Prophet Mohammed, who has brought the nation out of darkness into light.
During the ceremony, organised by the Ministry of Information and its subsidiary media institutions, al-Shami emphasised the important role of media in transferring the manifestations of celebration and joy of this occasion, especially the central ceremonies on the 12th of Rabi al AwwaI of the Islamic year of 1441 AH.
The Information Minister noted that the Messenger of Allah has fought a "media war" since the beginning of his mission in Mecca, where he faced rumours by infidels and hypocrites accusing him of witchcraft, madness and other rumors.
"The media today should do the same role done by the Messenger of Allah in the face of rumours, by revealing the facts and clarifying them to the public," he said.
He indicated that the Yemeni people have a great legacy of pride and dignity and close association with the Prophet.