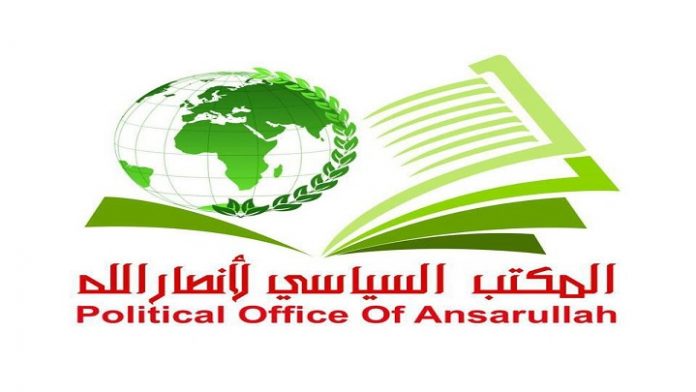 Al- Thawra Net
Political  Office of Ansarullah strongly condemned the Zionist crimes against the Palestinian people in light of the shameful silence of the Arab regimes who are seeking to normalize and liquidate the Palestinian cause.
In a statement Friday, it condemned the ongoing Zionist aggression against the oppressed Palestinian people, stressing that it stands by the Palestinian people despite the suffering of US-Saudi aggression and siege.
The statement considered the issue of Palestine the first and central issue, praising the strong responses of the Islamic resistance in Palestine and bombing the missiles to the Zionist as a legitimate right to deter this arrogant enemy.
The Political Bureau of Ansarullah denounced the blatant attacks carried out by the Nigerian authorities on those who celebrated the Prophet's birthday, killing and injuring a number of them.
It considered this criminal targeting of the Nigerian people on this great occasion is targeting identity, Islam and the Prophet of Islam.