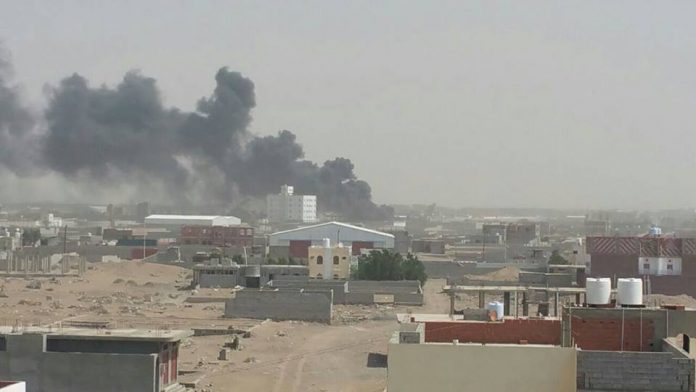 A citizen was injured by shelling of the aggression forces that continued to violate the ceasefire agreement in Hodeidah governorate and targeting Sa'ada governorate during the past 24 hours.
A security source told Yemen News Agency (SABA) that a citizen was injured as a result of the aggression bombing by a mortar shell in Al-Nassiri area in Al-Tahita district.
The source said that the forces of aggression targeted artillery shells Bab al-Lafaj north of the Directorate of Hays, in conjunction with flying of the warplanes  and espionage in the airspace of Hodeidah and West Coast directorates.
The source pointed out that the Saudi missile shelling targeted populated villages in the border directorate of Manbeh in Sa'ada province.