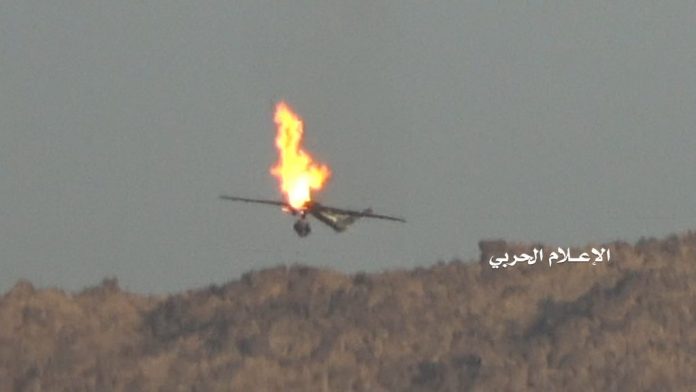 The air defenses of the army and the popular committees shot down  a spy plane belons to the aggression countries, opposite Najran.
The armed forces spokesman, Brigadier General Yahya Sarea'a, told the Yemeni News Agency (SABA) that the air defenses shot down a spy plane in Al-Suh Square, opposite Najran, with an appropriate weapon, while carrying out hostilities action.
The air defenses shot down four spy planes belonging to the aggression east of Jaffan in Jizan and off Jizan, Asir and Najran, during the course of the hostilities actions.