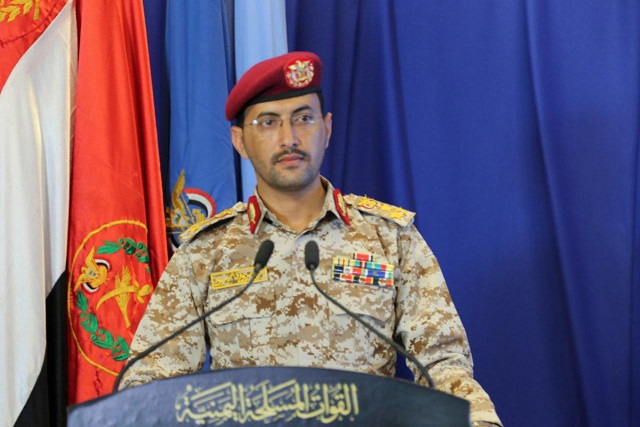 Al-Thwra Net
Yemen's Army Spokesman Yahya Sare'e warned on Saturday the Saudi-led coalition forces of any military escalation in Hodeidah province.
The spokesman said in a statement that the Yemeni army and popular forces and the people's committees are prepared to respond to any steps to escalate militarily by the coalition and its mercenaries.
Saria revealed that 656 people have been killed and wounded, including women and children and wounded in the West Coast as a result of 30903 violations carried out by coalition and its mercenaries since Dec,18, 2018.
"Forces are committed to implementing the UN-sponsored Stockholm Agreement unilaterally, such as redeployment in the Hodeidah ports, stabilization of the ceasefire,"Saria added.
The spokesman affirmed that the coalition and its mercenaries are have continued to impose the siege on Durayhimi city and prevent the arrival of food and medicine for the citizens, which confirms their seriousness in breaching the agreement.
He held the United Nations and the Security Council the responsibility for escalating steps and violations by the coalition forces in the western Coast front.