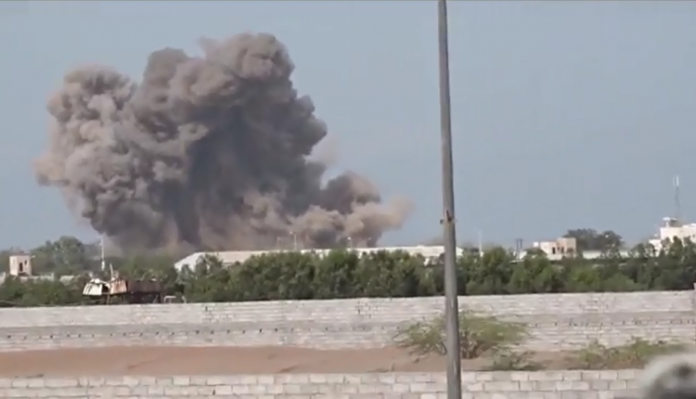 Al-Thawra Net
A citizen was killed on late Sunday and other injured by US-backed Saudi-led aggression coalition mercenaries' gunfire in Hodeidah province, a security official told Saba News Agency.
According to the official, the child was killed by Saudi-led mercenaries shelling on al-Madaman area of Tuhyata district.
Earlier in the day, a local source in the besieged city of Durayhimi in Hodeidah province,  said that a number of civilian homes were burned down as coalition forces targeted civilians with various heavy weapons.
The source confirmed that the coalition forces used a tank to attack the village of Al-Shajan in the outskirts of the besieged city of Durayhimi.
The attacks came hours after coalition forces committed crimes against civilians in the province by launching artillery shelling on their home in al-Jah area of Beit al-Faqih district, leaving a mother and two of her children wounded.
Moreover, the coalition forces fired over 14 artillery shells at Al-Shajan and Al-Kawei the villages, leaving material casualties.
The source pointed out that the aggression forces fired four rockets at civilian properties and farms in the Faza area of Tuhayta  district, 27 artillery shells at Jabalyah area, adding that coalition forces also launched artillery shelling on civilians east of Hays district, leaving material damage