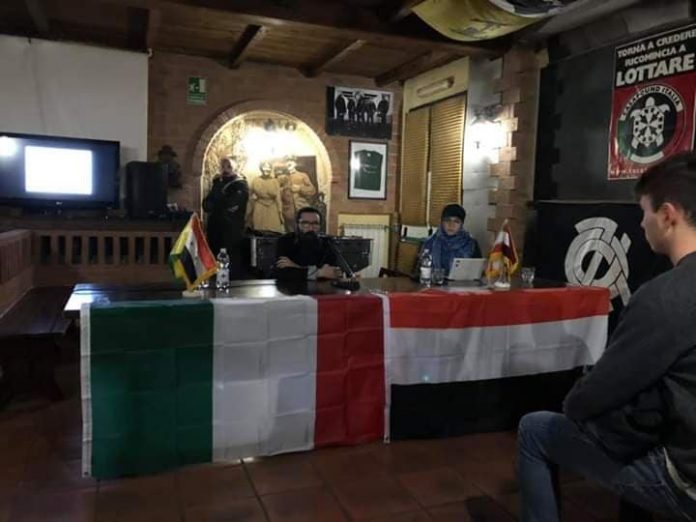 Al- Thawra Net
A group of Humanitarian activists in the Italian city of Turin held a conference on Saturday, under the title "Yemen the forgotten war".
The conference was organized by "Solid Onlus" and "European Front for Yemen", which are humanitarian independent organizations based in Italy.
The conference discussed the Saudi-led coalition war on Yemen.
The conference started with a speech by one of "Solid Onlus" volunteer, Maurizio de Pace, who spoke of the background of the war and how the Saudi-led coalition intervened in Yemen.
Dr. Hanieh Tarkian, geopolitical analyst explained the ideological and historical backgrounds of the war on Yemen.
She added that the war in Yemen is forgotten because it is rarely mentioned in the international media and even when mentioned is not explained correctly.
The western media does not pay attention to what is happening in Yemen due to the misleading approach the international community has and disinformation.
They represent the war in Yemen as a civil war, which is not true.
The speakers stressed on the importance of understanding what is happening in Yemen and in the Middle East as the struggle of the people in the Middle East against extremist ideology, like wahabism, and foreign interferences, US's in particular, is the struggle of the European people as well.
Participants confirmed that the European people are struggling against the spread of the same ideologies, one the American and progressist ideology and the other the Wahabi ideology, present among some groups, like in the mosques funded by Saudi Arabia.
They also condemned the US-backed Saudi-led coalition crimes and violations against Yemeni people in light of international and UN shameful silence.