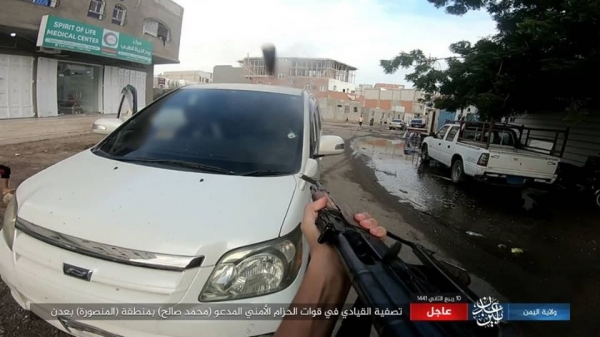 Al-Thawra Net
Terrorist group Daesh has claimed responsibility for the assassination of Security Belt officer Mohammed Saleh al-Radfani in the southern port city of Aden.
The group posted three photos documenting the moment of the assassination on its social media pages.
In its statement, the group said that the operation was carried out by a group of his supporters with a machine gun, killing "one of the UAE's tyrants in Aden."
The operation was the first of its kind after the UAE-backed STC rebellion in early August, when Daesh claimed responsibility for the attack on Sheikh Othman's police headquarters, in which 13 police officers were killed.