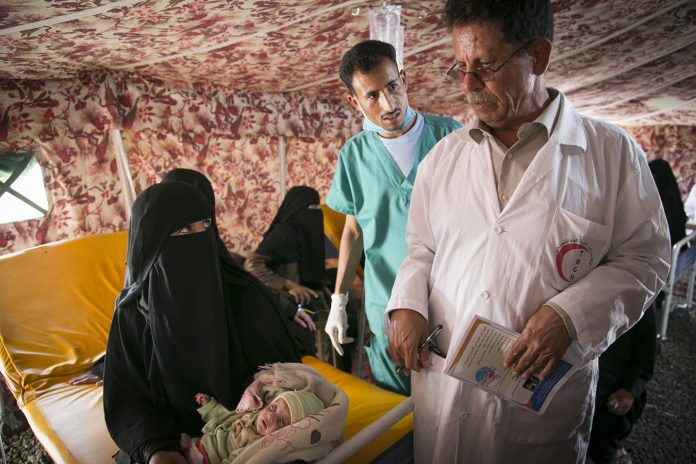 The World Health Organization announced a new statistic that showed the cholera epidemic has continued its mission to kill Yemenis.
The new statistic indicates the death of 3,800 cases since the outbreak began in October 2016 until last September.
It also confirms the injury of 187 thousand cases during the same period.
This year, the statistic showed a high rate of infection, as more than 92,000 cases were recorded, and 5,100 laboratory cases were confirmed.
The governorates of 'Amran, Al Mahwit, Sana'a, Al Bayda, Dhamar have a higher rate of attack for the epidemic, while the organization Taiz, Ibb, Hodiedah is the most common death rate due to its spread.
The spread of cholera rates is likely to be the result of viral attacks in of the biological war taking place in Yemen, and the destruction of infrastructure, especially in the economic sector the suffering, according to UN reports.