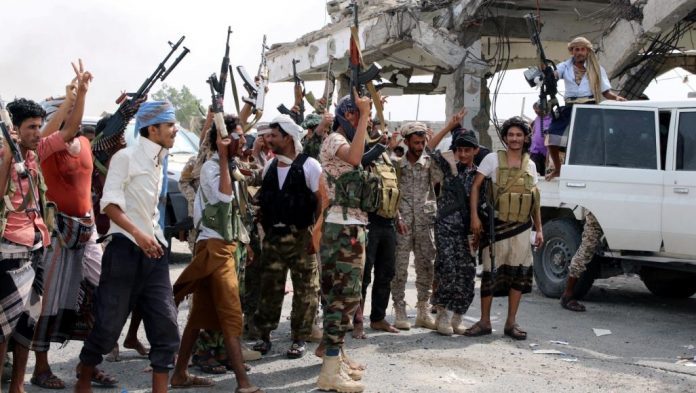 Fierce clashes erupted  between Hadis' forces and forces from the southern transitional council seeking to block the advance of Hadis' forces towards Aden.
Local sources said that clashes broke out between the transitional forces and the forces of Hadi in the city of Ahor after the transitional interception of the Hadis' forces consisting of dozens of armored vehicles in the province of Abyan.
Media sources said the deputy commander of the southern resistance, Sheikh Salem Awad al-Sahimi, was killed in the clashes.
News have reported  of the arrival of a Saudi committee to the site of clashes to defuse the clashes between the two sides