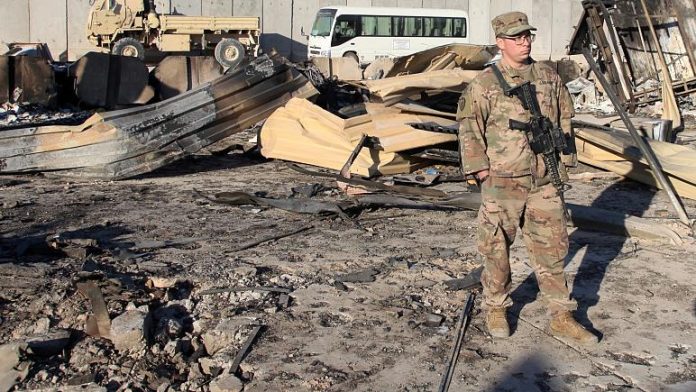 Al- Thawra Net
At least 11 US soldiers have been reportedly wounded in the Iranian retaliatory attack on Ain al-Assad base housing the US forces in Iraq, international Media cited US Central Command on Thursday.
This comes despite the earlier denial from the Pentagon about any causalities in the Iranian attack.
Bill Urban, a spokesman for United States Central Command, said in a statement that "while none of the U.S. soldiers were killed in the January 8 Iranian attack on Ain al-Assad air base, many have been treated for concussion symptoms from the explosion and are still being evaluated."
At the time of the attack, most of the 1,500 U.S. soldiers at the base had barricaded themselves in shelters after receiving warnings from their superiors.
According to earlier U.S. military reports, the Iranian strike caused serious material damage but no casualties.
Even the US President Donald Trump also tweeted that "no Americans were injured in the attack."
However, Urban said that "in the days following the attack, due to intensive precautions, some soldiers were removed from the Ain al-Assad base."
Currently, 11 personnel have been transferred to Landstuhl while others were sent to Camp Arifjan, he said referring to Landstuhl Regional Medical Center in Germany and "Camp Arifjan" in Kuwait.
In addition to the Iranian missile strikes on the Ain al-Assad base in western Iraq, Iranian bombing also extended to a base in Erbil that includes US and other foreign soldiers fighting within the international coalition remnants of the so-called Islamic State group.
"When they are deemed fit to serve, the soldiers are expected to return to Iraq after undergoing medical examinations," Urban concluded.