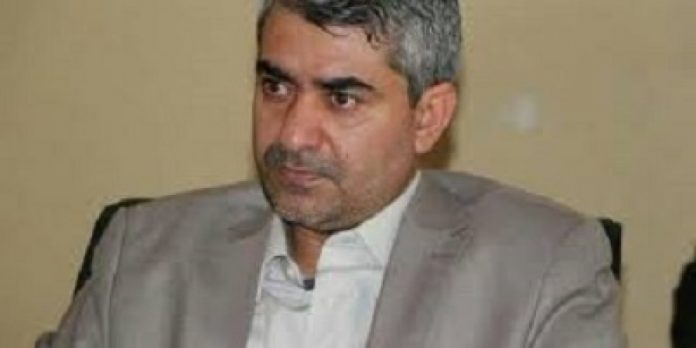 Al-Thawra Net
Secretary General of the Supreme Council for Management and Coordination of Humanitarian Affairs and International Cooperation Abdalmohsen Tawoos on Monday met with the United Nations Development Program (UNDP)'s Resident Representative Auke Lootsma, and the Peace Support Team leader Natasha Van Reijn.
The meeting discussed the coordination and work mechanisms for the project to rehabilitate the port of Hodeidah and its cranes targeted by the aggression.
During the meeting, it was agreed upon forming a committee from the Supreme Council for Humanitarian Affairs, the Ministry of Transport and the Red Sea Ports Authority to assess and study the need and follow up the work progress.
Tawoos confirmed the Council's keenness to facilitate the implementation of the project because of its importance in re-operating the port.
Lootsma praised the cooperation and facilities provided by the Supreme Council for the implementation of the developmental projects.