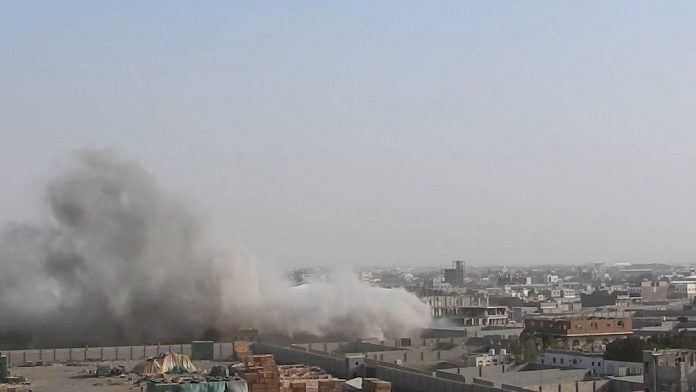 The American-Saudi aggression warplanes launched 11 air strikes on a number of governorates.
A security source confirmed that the aggression's aircraft targeted separate areas in Nehim, Sana'a, and  in Ma'rib, the Al-Matoun district, and al-Jawf junction, with 11 air strikes.
The source added that the forces of aggression continued to violate the truce agreement in Hodeidah, as they attempted to infiltrate the army and popular committees sites south of 50th Street.
The source pointed out that the aggression mercenaries burned the house of a citizen in the village of Owais, north of Hayss district, after targeting him with live bullets.
In Taiz, a woman was killed and her daughter was wounded by an artillery shell fired by the forces of aggression on their house in the village of al-Rukab, in al-Hashma, which is part of the al-Taiziyah Directorate in  Taiz Directorate.