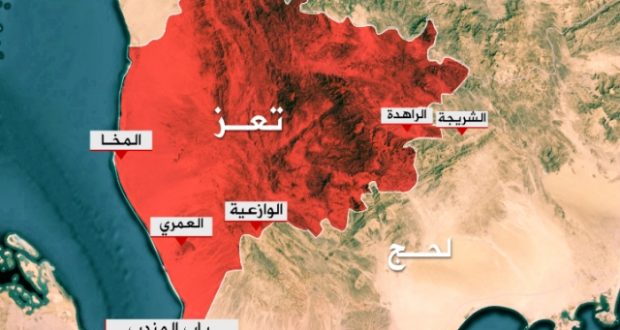 ِِA senior leader of the Islah party forces in the city of Taiz – southwest of Yemen – killed in a cold-blooded manner a construction worker.
A local source said that the leader, "Omar Ali Sultan", commander of the 7th Battalion, 17th Brigade killed the citizen, "Ezzedine Awad Naji Farea," who works in the construction field.
The source added that the citizen "Ezzedine Farea" was on his way to the Bani al-Bakari area in Jabal Habashi, accompanied by four of the people of the area for the purpose of working there.
He and his companions were  shot from behind, which resulted in the injury of the citizen "Ezzedine", who was bleeding to death. His companions were  prevented from the attempt of rescuing him or approaching him, and also  got arrested and were taken to a secret prison.
The source pointed out that the Islahi  leader "Omar Ali Sultan" had previously committed similar crimes against the people of the region.