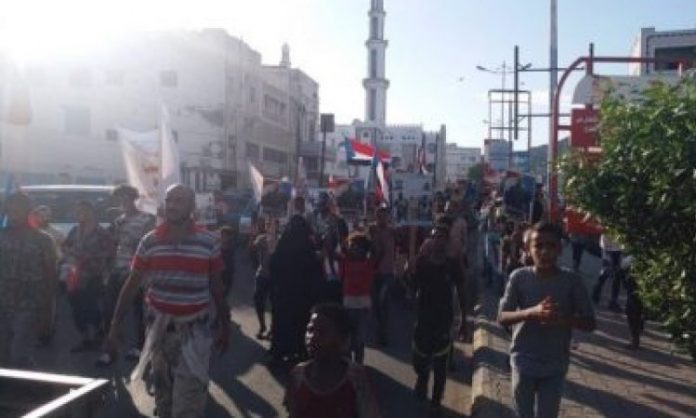 In Aden, demonstrations by Transitional supporters continued, denouncing Saudi Arabia's detention of a number of the council's leaders.
This comes 13 days after Saudi Arabia prevented the return of the negotiating delegation currently held in Jordan.
The demonstrators roamed the streets of Crater, the most prominent stronghold of the Saudi forces, holding up pictures of a common waterfall and Nasser Al-Khubaji.
The protesters chanted slogans demanding the departure of the Saudi forces and the return of all southern leaders.
This escalation comes from the transitional forces, in light of Saudi Arabia pushing the Hadi forces stationed in Abyan to escalate, in preparation for the storming of Aden.