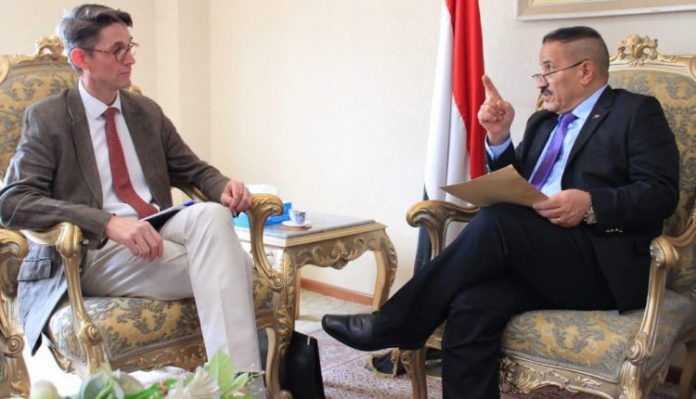 Al- Thawra Net
Foreign Minister Hisham Sharaf on Sunday met with Acting Director of the Office of the Special Envoy of the United Nations Secretary-General to Yemen.
They reviewed the latest developments and endeavors of the UN envoy to Yemen Martin Griffiths.
In the meeting, Sharaf warned of the serious consequences of the humanitarian catastrophe that the Yemeni people are going through as a result of the aggression and the siege.
The Minister handed a letter to the UN envoy, in which he held Saudi-led aggression coalition and its tools responsible for the results of deliberately delaying the entry of ships loaded with oil derivatives to the port of Hodeidah, especially in light of the current international circumstances that witness the outbreak of Corona virus epidemic.
He considered those practices a crime against humanity and reflected a cheap method in trying to pressure Sanaa, stressing that "if these practices continue; they will be faced with a strong escalation."
The Foreign Minister called on Griffiths to assume his responsibility, and announce to the world the truth of these inhuman and provocative practices and move immediately to pressure the aggression coalition to launch the ships immediately and allow unloading of their shipments