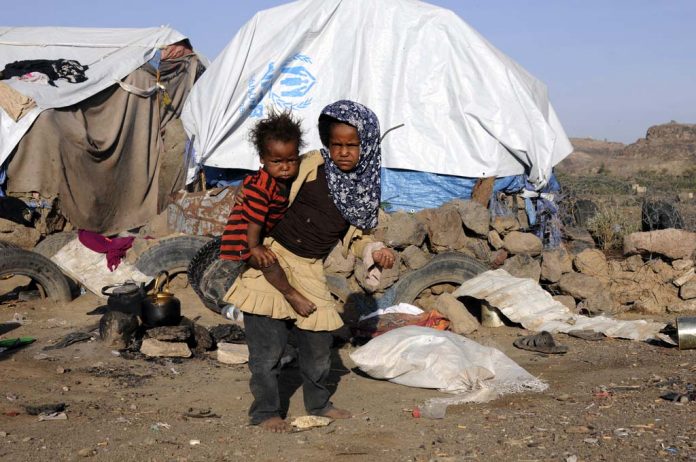 On Tuesday, armed men launched a bomb attack on a camp for the displaced from the northern governorates in Lahj, north of Aden, in a further indication of the escalation of regional targeting.
Local sources said that unknown persons threw two bombs inside  Al-Anad camp in Hayn district without registering any injuries.
The source pointed out  that this operation comes in the context of the systematic targeting of the displaced in an attempt to force them to leave the camp.
The displaced people in Kharaz camp were forced to leave after the escalation of violations against them.
Over the past 5 years of the 5-year war on Yemen, the displaced and most of them from the marginalized groups in the West Coast remained vulnerable to these types of attacks.