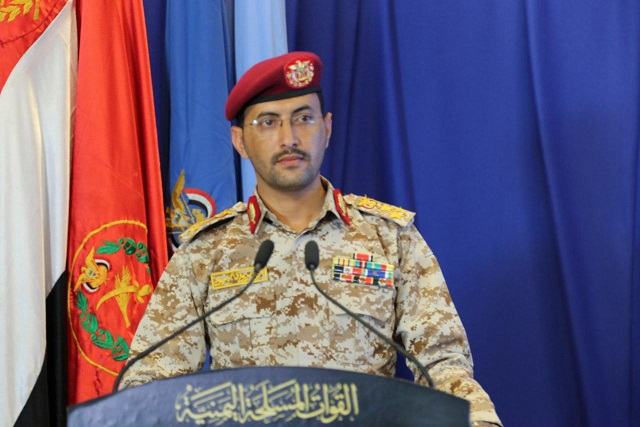 Yemeni Rocketry Force and the Air Forces carried out a military operations in the Saudi depth coinciding with the operation of Allah Empowered You Over Them in Al-Jawf.
The spokesman announced that the Rocketry Force has taken part in six operations in the battle of liberating al-Jawf.
Sare'e said that Air Force carried out 54 operations targeting several Saudi  military and economic targets. He further added that the Propelled Air Force has inflicted heavy losses among the enemy force over the span of the operations.
He stressed that the Armed Forces will reveal in a timely manner the details of the operations that targeted the Saudi depth and the damage that was caused to military and economic installations, explaining that all the targets that were included in the operations of the military armed forces recently were among the goals bank that were mentioned earlier in previous press conferences.