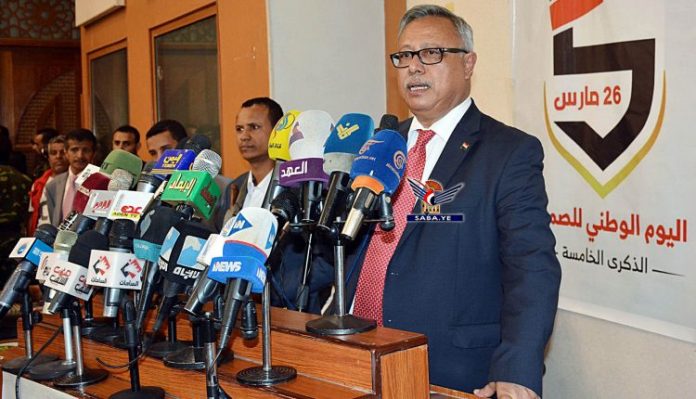 Al-Thawra Net
Prime Minister Abdulaziz Saleh bin Habtour on Saturday was briefed on the progress implementing the precautionary measures to confront Corona virus in the capital Sana'a.
During his meeting with the local general secretary of the capital Aman Jumaan, the prime minister affirmed the government's precautionary efforts to confront the epidemic must be supported by intensive awareness campaigns for citizens to commit precautionary measures.
Bin Habtour confirmed that everyone must be aware of the risk of Coronavirus outbreak and held the great responsibility to preserve the lives of the Yemenis, who are suffering from both the aggression and the blockade imposed by the Saudi-led coalition.
Bin Habtour praised the precautionary decisions and measures taken by his government to face the is epidemic and to protect the health, safety, and the citizens' lives.
Prime Minister denounced a state of the indifference by the aggression coalition and the Saudi-run exiled mercenary government that did not take any precautionary measures to face the Coronavirus and to protect citizens in the occupied southern governorates.