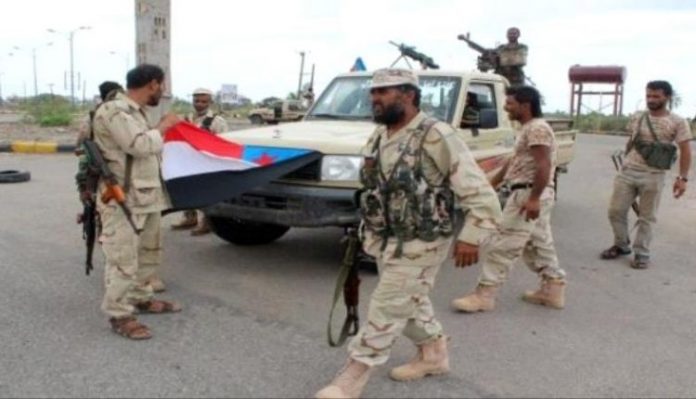 Violent clashes erupted between tribal groups calling themselves "the resistance of Kild" and the soldiers of a security point belonging to "Security Belt" in the military area of ​​Lahj governorate.
A tribal source said that the clashes resulted in the injury of 4 soldiers from the UAE-backed Security Belt, who were treated to Ibn Khaldun hospital in Lahj.
The source pointed out that the clashes continued for more than a quarter of an hour in which the two parties used medium and light weapons before the tribal militants withdrew to the neighboring mountains.
It is worth noting that the clashes erupted as a result of a dispute between the tribes of the region and the soldiers of the "Security Belt" over the eligibility of illegal money taken on the owners of trucks and heavy transport locomotives coming from Aden via Yafa and Al-Bayda to Sana'a and the northern governorates.