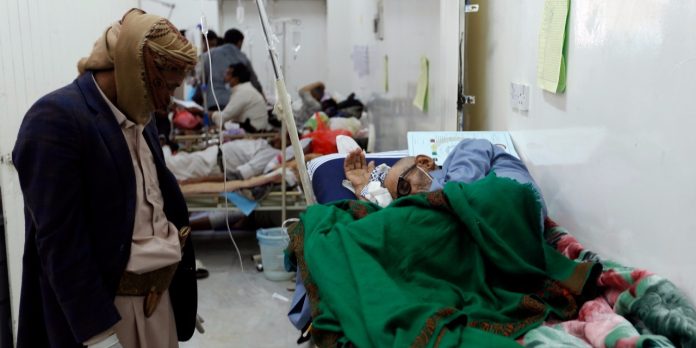 The number of cholera cases in Yemen have increased in the recent period to 107,000 cases, Minister of Water and Environment Nabil Abdullah al-Wazir said in a press statement on Tuesday.
The Minister directed the bodies affiliated with the Ministry to intensify field efforts to reduce the cholera outbreak.
Al-Wazir pointed out that the increasing extent of the pandemic currently is due to many factors, most notably the flow of torrents that whisk waste from one area to another, in addition to the damage caused by torrents to water networks, resulting in mixing with wastewater at many points.
He added that the lack of commitment of donors to provide operating fuel according to the schedule has caused many water institutions to stop pumping water into the institutional system.