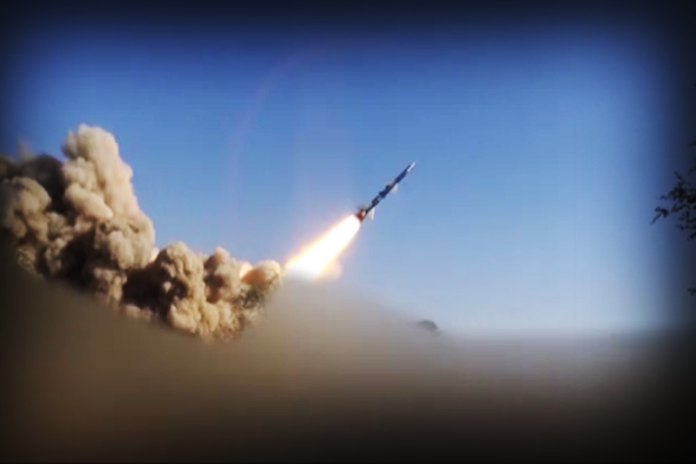 Today, Wednesday, the rocketry forces of the army and the popular committees launched a ballistic missile at the mercenary gatherings and its mechanisms of Al Shajri camp in Abyan Governorate.
The fire of the missile is in the  response to the escalation of the enemy in al-Bayda governorate from the direction of the southern governorates.
"The armed forces fired a ballistic missile, a Qassem missile, targeting the mechanized gatherings and individuals of the enemy in al-Shajri camp in Abyan governorate, while they were preparing to march towards al-Bayda" the armed forces spokesman said.
Saree pointed out  that the strike was accurate thanks to God and resulted in dozens of deaths and injuries, and the operation caused confusion and panic among the mercenaries.
Saree stressed that the strong hand of the armed forces will reach all forces of aggression and their mercenaries wherever they are.
Yesterday, the mercenaries of the aggression carried out a massive creep towards a strong area in Al Bayda, which lasted for 10 hours, supported by more than 15 air strikes.