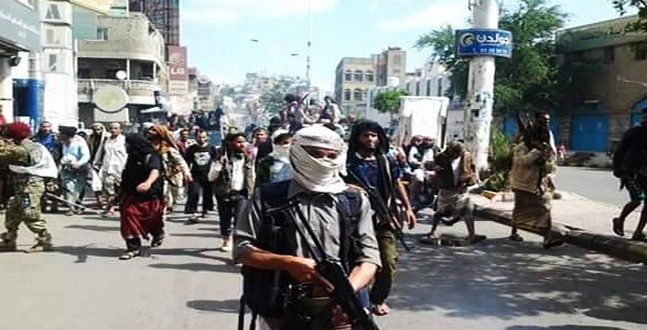 Two people were killed and another injured in clashes between the aggression militia in Taiz .
Sources said that the armed clashes broke out between two groups belonging to the Al-Islah party forces, one led by al-Tahsh and the other one belonging to the special forces.
The sources pointed out  that the clashes that broke out in the area of Al-Nashma,countryside of the province, left two people dead from both sides and a civilian wounded.