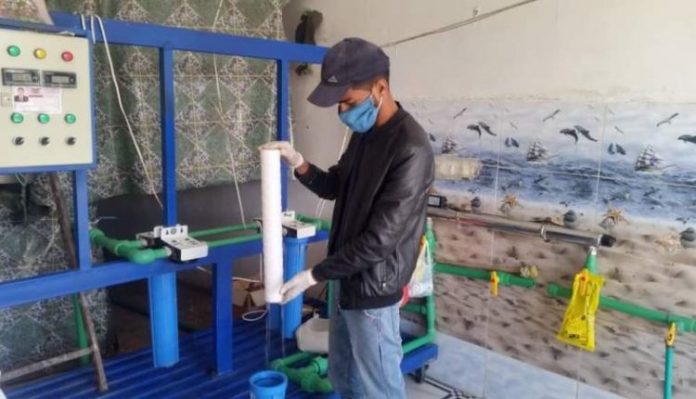 Al-Thawra Net
The Branch of the General Authority for Water Resources in Sana'a closed during April, 2020, 39 water facilities in the capital Sanaa as part of the precautionary measures to combat Corona.
The authority said in a report, issued on Saturday, that it had implemented a technical correction process in 350 water facilities, in addition to securing drinking water from pollutants and epidemics.
The report pointed out that 4,404 visits were carried out to count and follow up the requirements of safety of water quality in water installations, including stations, wells and points of sale, and to educate the beneficiaries on the importance of prevention and precautionary measures to confront the Corona virus.