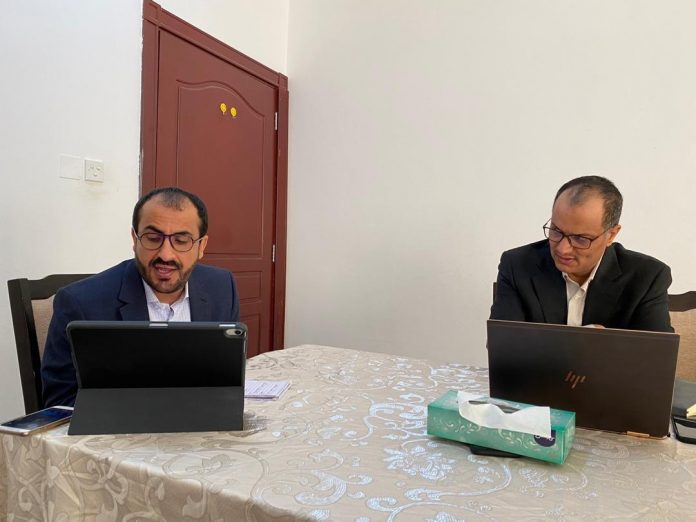 The National Delegation headed by Mohammed Abdulsalam on Friday discussed with the Special Envoy of the United Nations Secretary-General to Yemen Martin Griffiths, through video, the humanitarian and political situation in Yemen.
The meeting dealt with aspects related to the prisoners and detainees, Sana'a Airport, ports, salaries and a comprehensive political solution.
The meeting also touched on the visions presented to sustain a serious cease-fire, end the aggression and improve humanitarian arrangements. These initiatives, proposed by the National Delegation earlier, will prepare for consultations to achieve a comprehensive political solution.