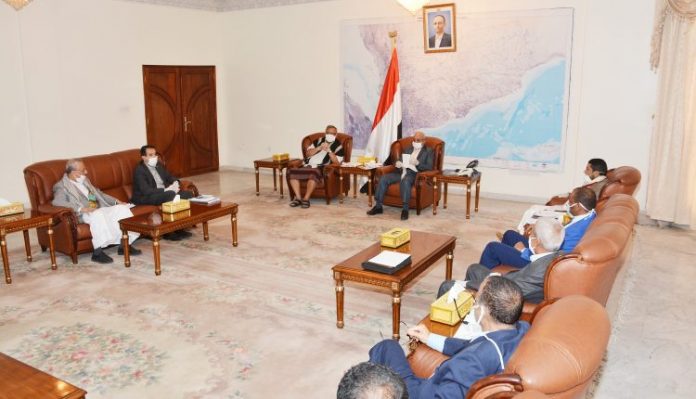 Al0 Thawra Net
Member of the Supreme Political Council Ahmed GhalIb al-Rahwi on Sunday chaired a meeting, in the presence of Prime Minister Dr. Abdulaziz bin Habtoor, to discuss the health and security conditions in the occupied southern and eastern provinces.
The meeting reviewed aspects related to the major pandemic currently witnessed by Aden provinces as a result of unprecedented outbreak of diseases epidemics, which led to recording scores of deaths daily, as well as the current conflict in Abyan province between the agents of Riyadh and Abu Dhabi.
The meeting affirmed that the Saudi-Emirati aggression and occupation alliance and those behind them are the real enemy that targets the Yemeni people and bears direct responsibility for the tragic conditions that the Yemeni nation is going through.
The meeting demanded the relevant UN and international organizations to quickly extend a helping hand to the people of Aden and provide the necessary health and medicinal needs to extract Aden from its dire environmental situation.
The meeting also called on UNESCO to intervene and exert the required pressure on the two occupying countries, especially the UAE, to stop its tampering with Socotra Island, which is registered in the list of the World Natural Heritage, as well as condemn this barbaric behavior of the occupiers against the archipelago.