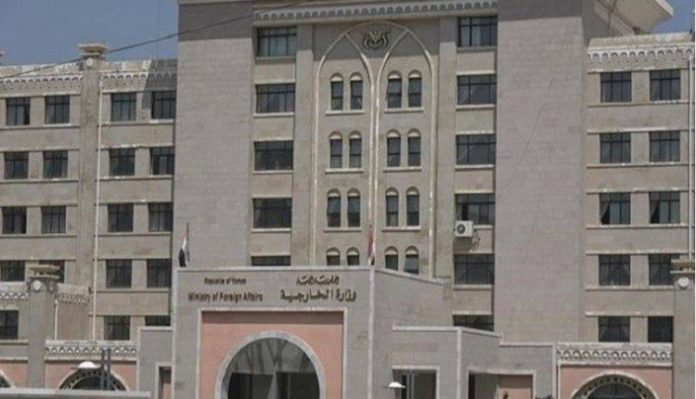 An official source at the Foreign Ministry said that the donors' conference for Yemen comes in an attempt to beautify the image of the Saudi-led coalition stained with the blood of Yemenis in front of the international community.
The source said, "The Saudi aggression, whatever it may do, will not be able to hide the fact that it is committing war crimes in Yemen, unprecedented crimes in history and are called upon by the forehead of humanity."
The source pointed out that "the conference is taking place in light of the continued aggression and the blockade imposed on Yemen by the aggression coalition led by Saudi Arabia." The aggression is going forward with its vicious war against the Yemeni people. "As long as the Saudi-led aggression continues its policy of starvation, economic war and detention of twenty internationally licensed ships loaded with fuel, food and medicine that the Yemeni people need, this conference is only good for media consumption," the source explained.
The source pointed out that the international community has been providing support to Yemen during the past few years, but that aid unfortunately did not rise to the level of increasing needs. he expressed appreciation for any real assistance that might be provided by brotherly and friendly countries aiming to alleviate the suffering caused by the US-Saudi aggression.
He added, "The real assistance that Yemen needs lies today in the serious and real pressure to end the root causes of the humanitarian crisis represented in the aggression and the blockade imposed on Yemen for the sixth year in a row."
The source stressed that the spread of the Covid-19 pandemic requires the immediate end of the aggression and the blockade imposed on Yemen and the harnessing of all efforts to confront this global epidemic. He reaffirmed the readiness to achieve peace and reach a just political settlement