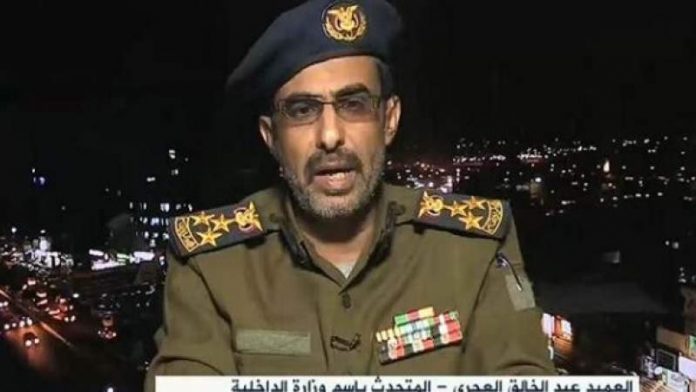 Al-Thawra Net
Interior Ministry spokesman, Brigadier Abdulkhaleq Al-Ajri said that the US-Saudi aggression navy has forced the DYNASTY ship, which has been detained for 98 days, to go to Djibouti, preventing its mooring at Hodeidah port.
The spokesman explained that The Red Sea sector operations and the crew of the tanker that carried over 29 thousand tons of diesel made calls. When the tanker approached the port's diver, the ship's crew replied that it would change its direction because of the naval aggression orders.
He added: The Red Sea sector operations offered the tanker's crew their willingness to supply it from the port of Hodeidah without the need to change its direction on the pretext of supply.
The spokesman pointed out that the Coast Guard operations provided all the facilities, but they were rejected by the Aggression Alliance and under false pretenses, despite the fact that the distance to Djibouti is much greater than the remaining distance to reach the port of Hodeidah.
Brigadier Al-Ajri pointed out that the ship (DYNASTY) is the first ship that was seized by the Aggressive Alliance and is supposed to be the first ship to arrive at the port of Hodeidah.