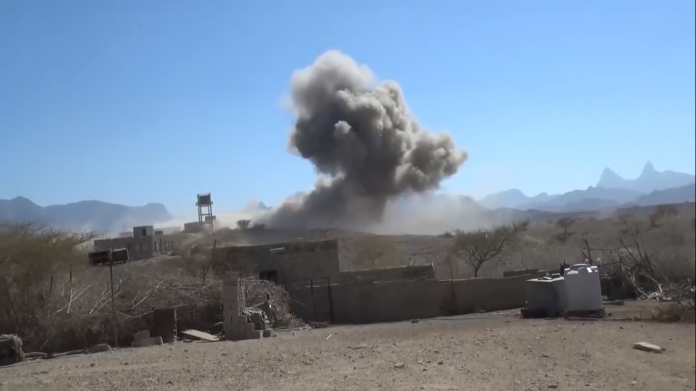 Al-Thawra Net
The aggression forces continued to escalate the ceasefire agreement violations in Hodeidah province, injuring a girl while the Saudi-led aggression warplanes launched 12 raids on Marib and Bayda provinces in the past 24 hours.
A military official told Yemen News Agency (SABA) that the aggression forces committed 112 violations, including the flight of 10 warplanes over the skies of al-Mandhar and Kilo 16 areas and over the city of Hodeidah as well.
The aggression forces sent three spy drones in the airspace of al-Duraihemi while 31 violations of artillery shelling and 68 violations of various bullets were recorded, the official said.
The official affirmed that a girl was injured in the head by the aggression forces in al-Jabalia area in al-Tuhayta district in Hodeidah province.
According to the official, the aggression warplanes carried out six raids on Salb area in Majzar district and Najd al-Ataq in Serwah district in Marib province.
The Saudi-led warplanes also targeted Nati'a and al-Sawadiyah districts in Bayda province with six raids, the official said.