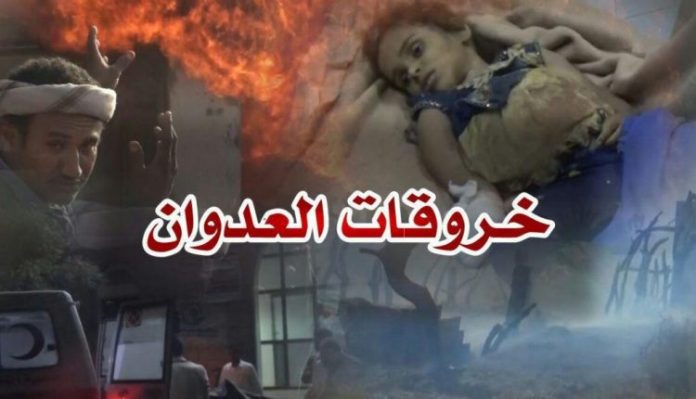 Al-Thawra Net
The US-backed Saudi-led aggression coalition's mercenaries committed on Saturday 70 violations of Sweden's agreement in Hodeidah province over the past 24 hours, a source in the Correlation and Coordination Operations Room told SABA News Agency.
According to the official, the forces of aggression committed 70 breaches, including  flying six fighter jets and three spy aircrafts over Hodeidah city.
The official added that the violations also included 26 artillery attacks, using 105 artillery shells, and 36 ceasefire breaches by gunfire.
Moreover, the mercenaries launched six artillery shells at civilians homes and farms in Jabalia area of Tuhayta district.