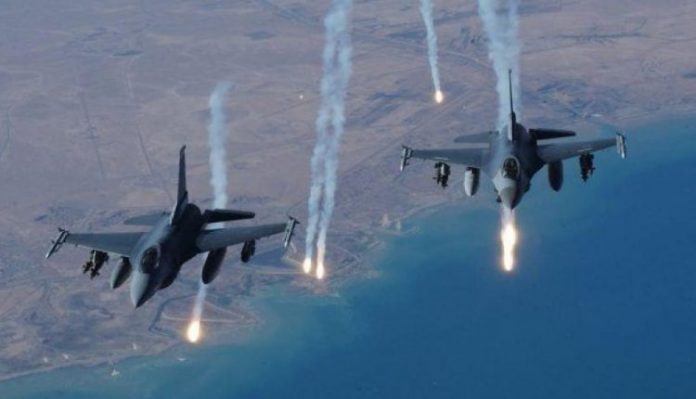 Al-Thawra Net
The US-backed Saudi-led aggression  coalition warplanes launched a series of airstrikes on three Yemeni provinces during the past 24 hours, a security official said.
According to the official, the aggression aircraft conducted 12 airstrikes on Majzar district and two on Najd al-Ateeq area in Sirwah district of Marib province.
In Sana'a, two air raids were carried out on al-Watda area of Khawlan district.
In Saada, the Saudi-led aggression waged two airstrikes on Shada district, two others hit al-Dhahere district, while another targeted Marran area in Hidan district.