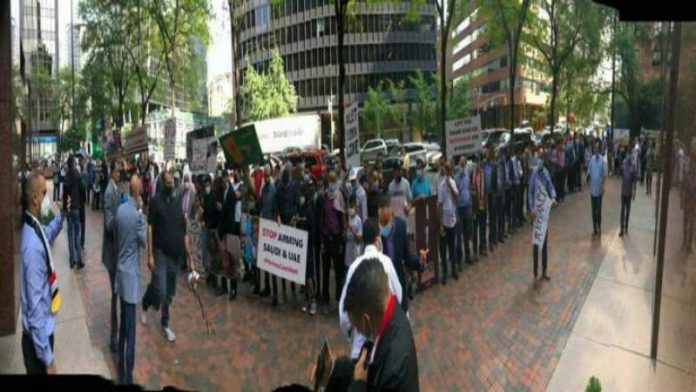 Al-Thawra Net
A demonstration was organized on Friday, in New York, condemning the 2000 days of aggression and siege against Yemen.
The demonstrators, led by members of the Yemeni community, Islamic communities in US and a large number of American anti-war activists, roamed the streets of Manhattan in New York, reaching the Senator Schumer's office, raising pictures of victims of aggression and the siege.
They raised slogans against the aggression, including: (Stop your aggression against Yemen), (Lift the siege on Sana'a International Airport), (Release the detained oil derivatives), (Let the Yemenis decide their political future), and (No to tutelage and occupation).
The Yemeni community, in New York, had called on activists and members of the communities to participate in this march condemning the war crimes and demanding the trial of the leaders of the aggressive countries as war criminals.