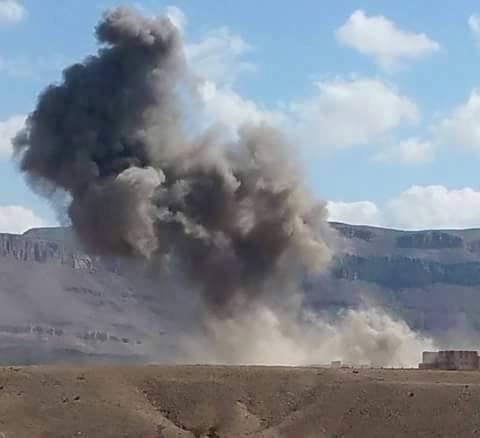 Al-Thawra Net
The  US-backed Saudi-led aggression  forces on Friday  launched 27 air strikes on Marib, Jawf, Saada, and hajjah, while the aggression 's mercenaries committed 222 violations of ceasefire and Sweden's agreements in Hodeidah province over the past 24 hours.
A security source indicated that the aggression aircraft launched 11 raids on Al-Khasaf and Al-Aqsa areas in Al-Hazm district, while two raids on Khub Washaef district in Jawf .
Moreover, the aggression attacked Rahbah district with 8 raids, and one raid on Sirwah district in Marib.
The colaution aggression launched three airstrikes on  the city of Haradh in Hajjah, while an airstrike hit  Shada district, and another one hit Baqim district in Saada.
In Hodeidah, the aggression drones conducted seven airstrikes on Faza area and Durayhmi districts, a source in the Correlation and Coordination Operations Room said.
The breaches included flying of a fighter jet over Jah area, while six spy aircrafts flew over Jabalia, Faza areas, 50 street and Tuhayta district.
The mercenaries also committed 33 violations by an artillery bombing and 180 others by shooting in separate areas using various machine guns.