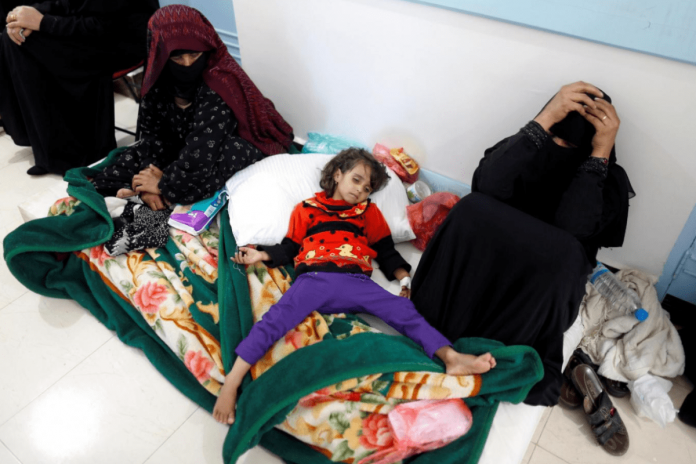 More than 165,000 cholera cases were reported in Yemen with 47 deaths during the first seven months of 2020, the World Health Organization announced in a post published on its Twitter page.
The announcement came after the withdrawal of international organizations supporting the health sector in Yemen during the past few days, and the coalition's continued detention of fuel vessels and preventing them from entering the port of Hodeidah.
The Saudi-led coalition has been working to systematically target the health sector in Yemen since the beginning of its aggression on Yemen. The number of targeted hospitals and health facilities, including hospitals affiliated with Doctors Without Borders, reached 300 hospitals and health facilities, according to the estimates of the Ministry of Health at the end of last June.