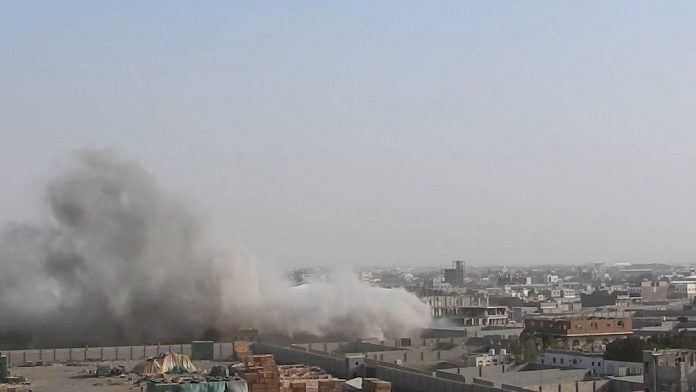 The aggression's violations of the Stockholm ceasefire agreement in Hodeida province in September amounted to 4,086 violations, a statistic showed on Wednesday.
The statistic, which issued by the Liaison and Coordination Officers' Operations Room to monitor violations of the aggression in Hodeida in which Saba got a copy of it, indicated that the aggression forces' violations included three infiltration attempts towards the besieged city of al-Duraihemi and Hays district in Hodeida.
The aggression forces in Hodeida also established 37 military and combat fortifications, the statistic pointed out.
It indicated that the violations also included the hovering of 128 warplanes, 239 spy planes, and 73 raids of spy fighter jets in the airspace of various districts and fronts of Hodeida.
830 violations of missile and artillery shelling, including 8631 rockets and missiles and 2818 violations with various bullets were also registered in the province, the statistic said.