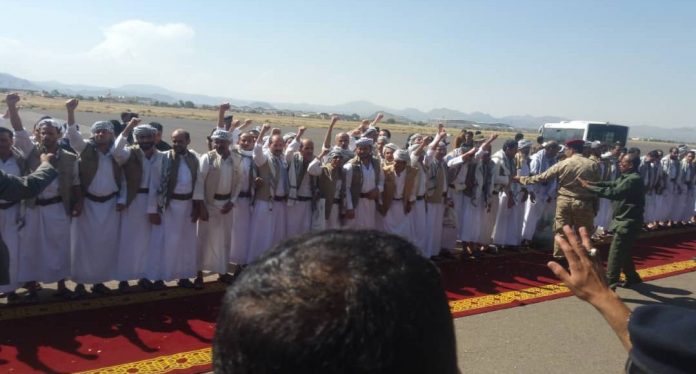 Yemeni warring parties have launched a huge swap deal of prisoners on Thursday, under a deal signed in Switzerland last month.
The first batch of Yemeni army prisoners has arrived at Sanaa internal airport, while the second batch will arrive on Friday.
According to the head of the Committee on Prisoners' Affairs, Abdul Qadir Al-Mortadha, so far, three planes carrying 360 prisoners of war have arrived, and a fourth plane carrying 110 prisoners will arrive in two hours.
" Tomorrow, 200 prisoners will arrive from Aden airport and 150 prisoners will be released from Sanaa," he added during a press conference held in Sanaa international airport.
"We had great difficulties until we make this day, and some parties didn't want this process to take place, "he said.
Abdul Qadir Al-Mortadha confirmed that they are dealing with the prisoners file from a purely humanitarian side. We hope that all parties will deal with it from the same principle, he added.
He further confirmed that national salvation government is ready to engage directly in new consultations leading to new agreements.
Al-Mortadha congratulated all the freed prisoners, praising the efforts of all those who contributed to the success of the exchange.