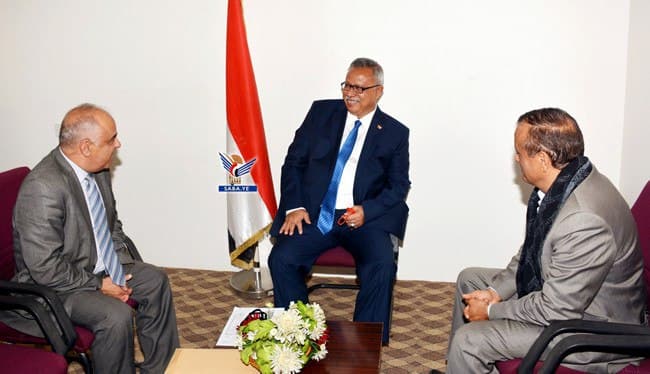 Prime Minister Abdulaziz Saleh bin Habtoor said on Saturday that the government is keen to strengthen all factors that support institutions of higher education and scientific research.
This came during the Premier's meeting with Chairman of Yemen's Academy for Graduate Studies (YAGS) Abdullah al-Shami and Chairman of the Financial Committee of the Shura Council Mohammad al-Janad.
In their meeting, the officials discussed activities of the YAGS during the last period and its high-quality standard in the course of human development.