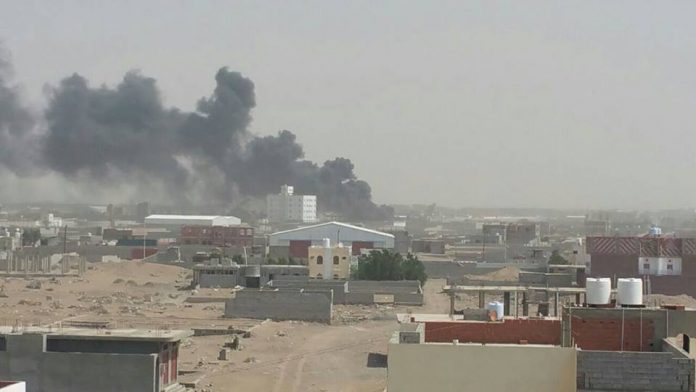 The aggression forces continued to violate the UN-sponsored ceasefire agreement in Hodeida province, a military official said on Thursday.
The official pointed out that the aggression forces committed 164 violations, including five raids by spy planes on 50 Street, the hovering of 15 spy planes over al-Faza, al-Jabaliya, al-Tuhaita and 50 Street areas.
He said that the aggression forces also carried out 33 artillery shelling and fired 115 different bullets during the last 24 hours.
The official added that an enemy spy plane of the aggression fired a shell at Hodeida Airport while the aggression's artillery and machine gun fired al-Dhebyani Neighborhood and the Engineering College and 50 Street.