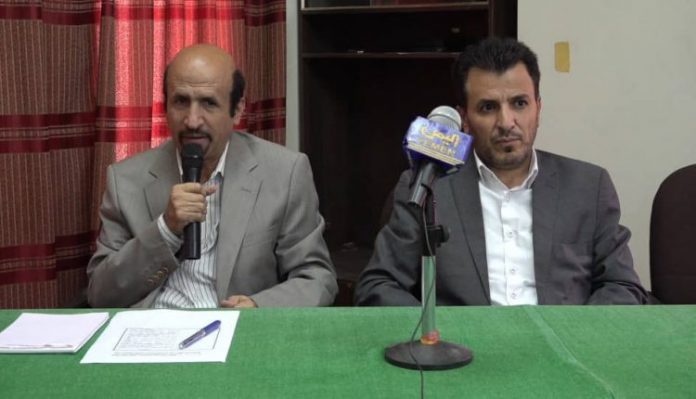 Minister of the Public Health and Population in the National Salvation Government, Dr. Taha Al-Mutawakel, on Sunday called for doubling efforts to promote the health situation and provide high-quality services to patients.
This came while chairing a meeting held at Al-Thawra Hospital in Sana'a to discuss aspects related to the hospital's conditions and ways to improve the services provided to citizens.
In the meeting, Dr. Al-Mutawakil emphasized the importance of exploiting the hospital's potentials, paying attention to the medical and technical staff, working on maintaining devices and equipment, providing drugs and medical supplies, and activating the information network to improve performance and services.
He stressed the need to activate and develop the specialized centers in the hospital, including kidney and heart centers and others.