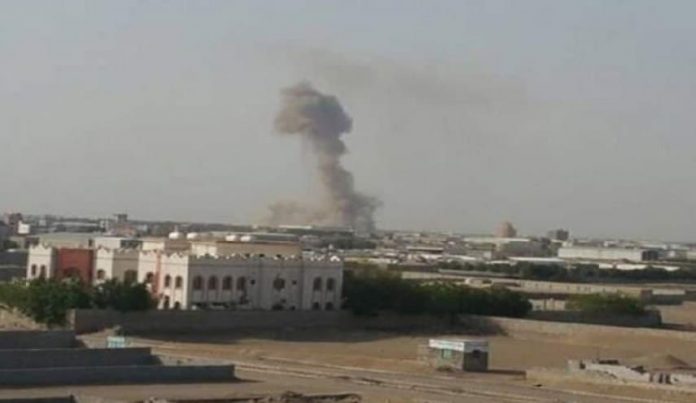 Saudi-led  aggression forces continued on Monday to violate the UN-brokered ceasefire agreement in Hodeidah province, a military official said Tuesday.
The official explained the aggression forces committed 148 violations, including an infiltration attempt into Hays district and the creation of combat fortifications near 50th St. al-Jabaliya and al-Mandhar areas.
Among the violations, the aggression forces spy planes carried out 3  raids on al-Durayhimi and al-Tuhaita districts, he said.
The official added 9 spy planes of the aggression forces flew over Hays, al-Tuhaita and al-Durayhimi districts.
He said the aggression forces carried out 35 violations of missile and artillery shelling and 95 violations of different bullets.
On the other hand, the US-Saudi aggression fighter jets launched 10 raids on the districts of Serwah and Madghal in Marib province, according to the official.
He said the aggression's fighters jets waged 5 raids on al-Thaluth Souk, al-Mahmasha area and Astar in Khab Washa'af district in al-Jawf province.