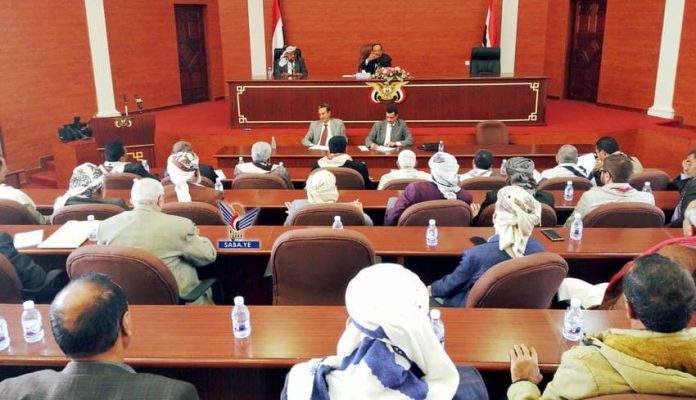 Speaker of the Shura Council stressed on Saturday the importance of keeping pace with field victories by moving and public mobilization to the battle fronts.
This came during his presidency of the extraordinary meeting to discuss the mechanism for implementing the outcomes of the joint meeting of the House of Representatives and the Shura Council.
He affirmed that the council's support to the Supreme Political Council and the Salvation Government would continue, in accordance with the constitution.
The meeting affirmed the need of coordination and communication with all tribes in the Marib province and reassuring them that the ongoing military operations of the Yemeni army only target the Saudi-led coalition forces.