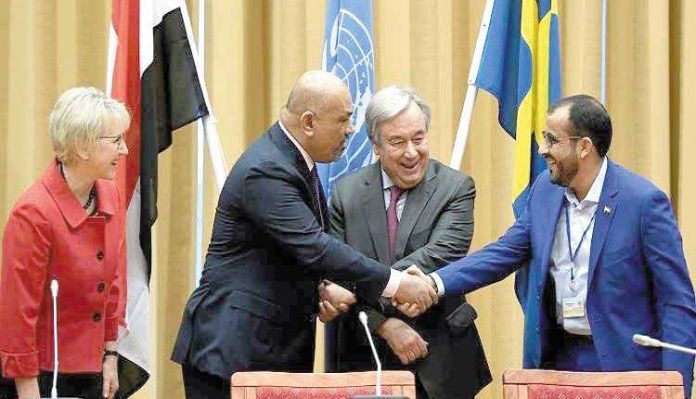 The US-backed Saudi-led aggression mercenaries have stepped up their attacks on civilians anf their farms and homes in Hodeidah, in conjunction with escalating their security and military violations throughout the province during a series of daily attacks on several districts.
The missile and artillery attacks on  the villages in  the outskirts of Hodeidah, Al-Faza, Al-Tuhita, Jabaliya, Hays and other areas  have killed and injured more than 5,493 civilians since the signing of the Swedish agreement.
The majority of them children and women, according to a toll announced by the director of the Human Rights Office Abdullah Zain at a press conference .
He also confirmed that the violations committed by the Saudi-led aggression against the truce agreement exceeded 170,000, resulting in the deaths of more than 5,394 civilians, including women and children.