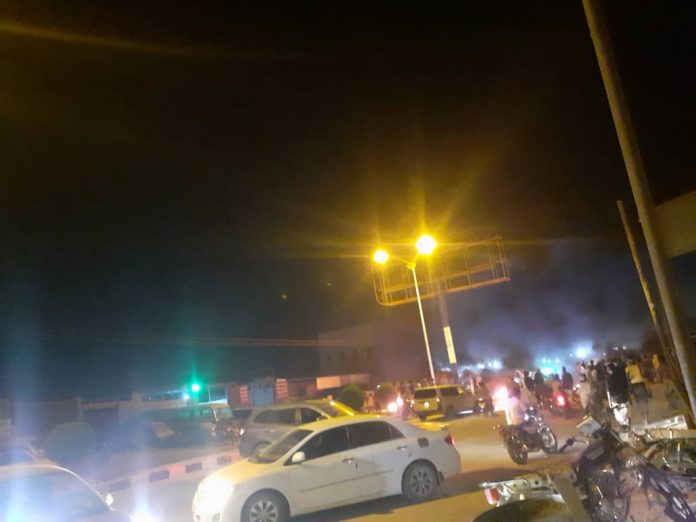 The occupied Hadhramaut governorate, eastern Yemen, witnessed protests on Tuesday, in parallel with the escalation of the conflict between the mercenaries of the US-Saudi-Emirati aggression in the governorate.
Local sources reported that angry demonstrations took place in a number of districts, in which protesters blocked several streets and set fire on tires in a protest against the deteriorating economic and living conditions, and the corruption of the mercenary authorities.
The sources indicated that the protesters stormed the Electricity Corporation in the city of Mukalla.
Meanwhile, activists circulated on social media a video clip, showing a military pickup vehicle carrying soldiers firing directly at the demonstrators, injuring five of them directly.
On Monday, protests took place in the governorate, including raids on the headquarters of the Islah Party, some institutions and schools.
The conflicting mercenary factions are trying to use these protests against each other to win the street.
Meanwhile, the Saudi-backed Islah Party and Emirati-backed Southern Transitional Council exchange accusations about the chaos in Hadhramaut. Hadhramaut is considered one of the arenas of conflict between the two sides, as each party seeks to fully acquire it to plunder its wealth.
Large quantities of oil are exported abroad through Hadhramout, while its revenues are completely looted by the pro-aggression government and the countries involved in the aggression, at a time when the people of the province are suffering from difficult conditions, lack of services, the deterioration of the economy, high prices and security chaos.