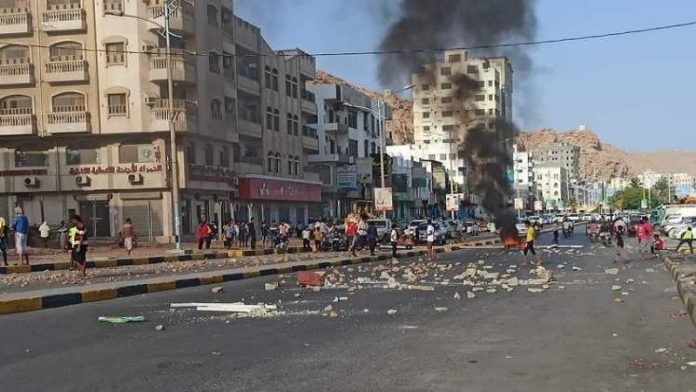 The city of Mukalla in Hadhramaut province, which is under the control of the forces of US-Saudi-UAE aggression and occupation, witnessed widespread protests against the deteriorating living and service conditions.
Protesters blocked a number of main streets with stones and prevented cars from passing, calling for improved living and service conditions and the departure of the US-Saudi aggression and its mercenaries, according to local sources.
It is noteworthy that the occupied southern governorates are witnessing a tragic situation, high crime levels, currency deterioration, and rising prices. They have witnessed protests and sit-ins during the last period, due to the worsening humanitarian and economic conditions.