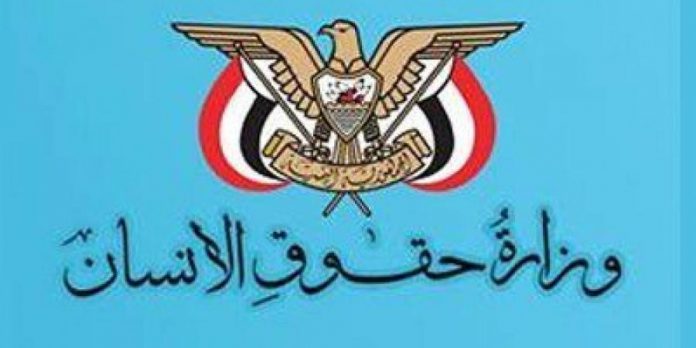 Ministry of Human Rights denounced on Monday the statements issued by the US officials about America's continued support for Saudi Arabia militarily and logistically, and its internationally prohibited weapons for the killing of the Yemeni people.
The ministry affirmed in a statement that the US has violated all the rules and principles of international laws related to international humanitarian law, and has killed thousands of Yemeni children, women and men since the first day of the aggression of the Saudi-led coalition countries.
The Ministry of Human Rights expressed its denunciation of America's statements requesting a ceasefire to achieve peace in Yemen, and have practices terrorist acts through its military actions, and its support for Saudi Arabia and the UAE with various weapons.
The statement also affirmed that the coalition countries led by US and Saudi Arabia are not serious and do not want to in bring peace to Yemen, and their continued attacks on civilians and civil objects, and launching air strikes in Yemen.
It clarified burning and killing of hundreds of citizens and destruction of the Yemeni infrastructure, are only evidence of the criminality of the coalition countries led by America and Saudi Arabia.
The ministry pointed out it would put the aforementioned American statements on the table of the international community, to knows the international community more about who kills Yemenis, destroys their homeland and their capabilities.