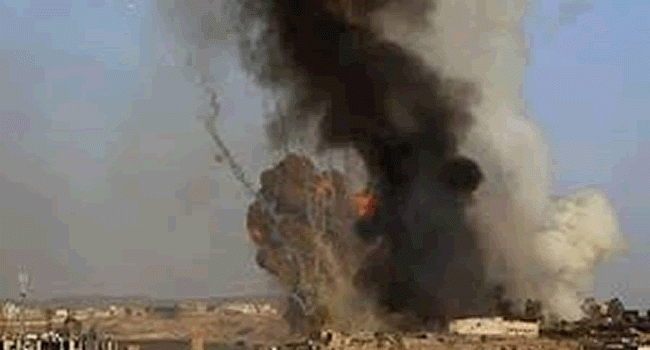 The warplanes of -Saudi aggression  launched a series of raids on a number of areas in Sana'a and a number of governorates, under constant overflight.
In Sana'a, the aggression launched two raids on As-Syana area of Al-Thawra district, a raid on Al-Hafa area of Al-Sabeen district and two raids on Rima Hamid area of ​​Sanhan district.
In Amran, the aggression's warplanes launched a raid on Harf Sufyan district, targeting a communications network.
In Sa'ada, the aggression launched two raids on Sahar district, and a raid on Al-Jamlah area in Majz district.
Yemen's Air Force has stepped up the retaliatory attacks on Saudi Arabia and in occupied Yemeni territories in recent months, especially in Marib.
Many districts of the strategic Marib province had been liberated by the Yemeni Armed Forces and the Marib tribes. Al-Bass Al-Shadeed Operation is one of the most prominent operations and has the most impact on the US-Saudi aggression and mercenaries, for its field repercussions in liberating Marib governorate.