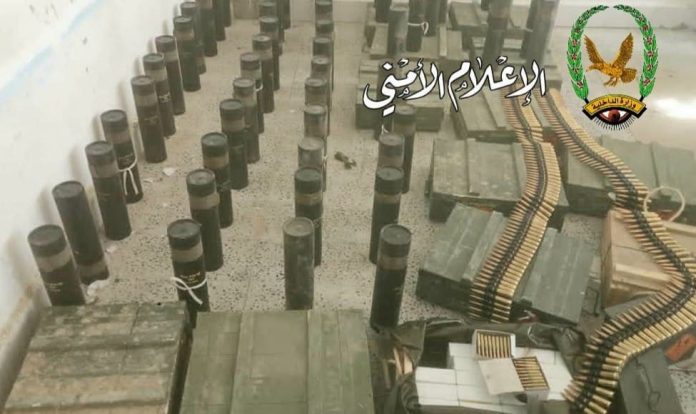 Security forces  managed on Sunday to seize a large amount of ammunition and projectiles in Marib province.
According to police's statement, the weapons belonging to the Saudi-led  aggression coalition seized were hidden in a house in Jabal Murad district.
The statement praised the role of the honorable citizens who cooperated with the security services in uncovering caches and stores of weapons hidden by the aggression forces in the district.