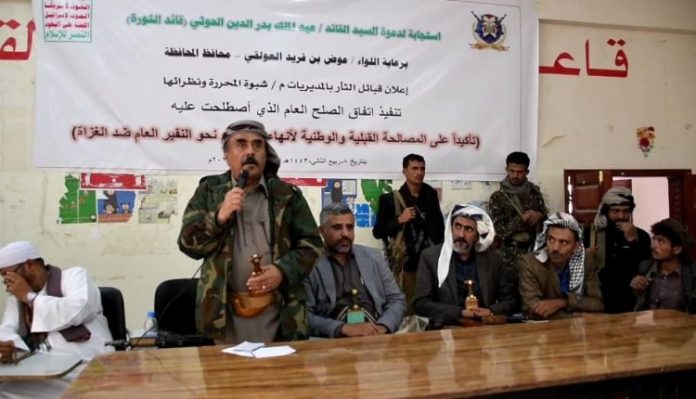 Tribes in the liberated districts of Shabwah province  announced on Sunday a general peace for two years.
In a tribal meeting, Shabwah governor Awad Al-Awlaqi praised the great stances made by the the tribes to sign the tribal reconciliation document, considering this a positive step that enhances steadfastness in the face of the forces of aggression coalition.
The meeting emphasized the end of the division and the general mobilization to confront the coalition forces, in response to the call of the leader of the revolution, al-Sayyed Abdul-Malik Al-Houthi.